Motor oils play important role in the operation of the vehicle's engine. Car's owner must be careful when he selects lubricants. Every year there are a lot of new brands of lubricants production in the automotive market, which are positioned as the best. But we do not recommend to believe to all the marketing slogans!
A wide range of Chevron Lubricants production
The company specializes in the development of high-tech lubricants, which developed for cars and motorcycles untill specialized production for different units, which have applications in various types of industry trends.
Quality standards API, ACEA (SSMS), ILSAC and QOST
Production of Chevron Lubricants for their quality exceeds the performance requirements of international standards, including:
API (USA)
ACEA (European Union)
JASO (Japan)
GOST (Russia).
Technology of production
Base oils ISOSYN.
Chevron has made ​​a revolutionary step in the development of  production base oils , starting in 1984, to become producing of crystal-clear base oils on its own technology ISOSYN.
Base oils ISOSYN have all rights to satisfy and in some cases exceed the semi-synthetic base oils . Currently, most Chevron Lubricants production are produced on base oils ISOSYN. Buying products of Chevron Lubricants, you can be sure that the lubricant which produced on the base of ISOSYN technology never fail you. n
All production which produced on ISOSYN technology have a spacial sign on the front side of the label.
No need to be a great technician to see the difference between the base oils produced by solvent extraction technology ( Fig. 1) and ISOSYN technology (Fig. 2) .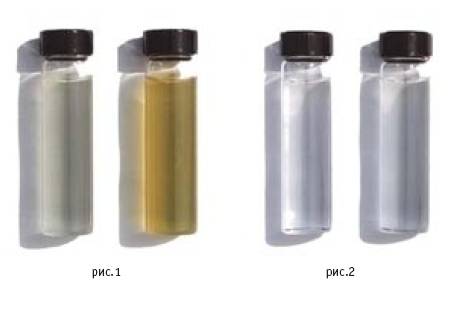 Quality Assurance – Warranty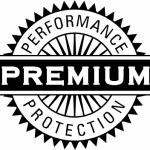 Chevron is so confident in the quality of its production, therefore provide «Warranty Plus». This company stand by every product, which produce. And most products they produce carry some combination of: OEM approval, manufacturer's warrant and independent accreditation.
«Warranty Plus» includes repairing any damage of your equipment, including spare parts, if the cause of failure is Chevron Lubricants production. Products covered by this warranty are marked with a special sign.
Chevron Lubricants  spent years on research and development for producing high-quality lubricants, annually investing millions of dollars. If you buy Chevron Lubricants production, you can be assured in its quality at 100%.
STS International company's certificates
Consultation for lubricants' selection
If you do not know what kind of oil is the best suitable for yours car engine , you can get advice in our ofiice. It is very simple, you only call to us and provide infomation about the category of the vehicle, mileage, engine type and etc. Our specialists will help you.
OEM Approval Letters