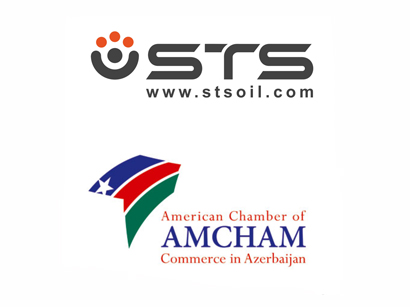 In mid-January, the company STS International entered American Chamber of Commerce in Azerbaijan.
"It is great honor for us to join the largest U.S. corporations, leading European and Azerbaijani companies represented in the House" – says the managing director of the company «STS İnternational» in Azerbaijan Mehman Husseinov. "STS International is the official distributor of the American corporation «Chevron Lubricants» on the territory of the Republic of Azerbaijan, one of the world's largest manufacturers of lubricants. We believe that membership in the American Chamber of Commerce in Azerbaijan will primarily allow our company to engage in dialogue with representatives of local companies, and will also contribute to the formation of stable business relationships and co-joint initiatives. "
American Chamber of Commerce in Azerbaijan was established in 1996. The Chamber is a non-profit organization affiliated with the U.S. Chamber of Commerce (United States Chamber of Commerce, USCC), acts on the territory of Azerbaijan as a representative. As of today, there are more than 200 companies from Azerbaijan in membership in the House.
Acting as a bridge between Western companies, authorities and Azerbaijan partners, the Chamber contributes to the development favorable conditions for business activities of its members in Azerbaijan, working to identify common problems for normal functioning of the business and finding winning solutions.
http://en.trend.az/capital/business/2234682.html